Terry Hodgkinson's Wudang Lineage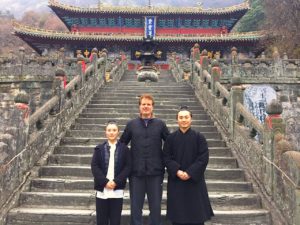 Terry Hodgkinson Sifu's training in China started in 2001 when he first visited. Visiting and training in the city of Kunming, as well as near Zhengzhou close to the Shaolin Temple. He finally found a school where he wanted to study formally and the school is on Wudangshan (Mountain). Each year Terry returns back to Wudangshan to continue his studies in Qigong, Taiji, (Tai Chi), Yijing (I Ching) and Taoist philosophy.
Terry's main teacher on Wudangshan is Zhang Chi Shifu, who is the 26th Generation Master of the Dragon Gate Wudangshan Gung Fu (Kung Fu).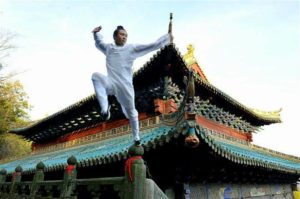 Zhang Chi Shfiu excels in Wudang Tai Chi Quan, Taiyi Wuxing Quan, Xuanwu Quan, Baji Quan, Whisk Quan, Bagua Quan, Xingyi Quan, Tai Chi Sword, Wuxing Qigong, Baduan Jin and Taoist-style health-preserving Qigong. Owing to years of assiduous practice at Wudang, instructions from masters and influence of the traditional Taoist culture, Andy develops a keen interest in the traditional Chinese culture, particularly with respect to the health-preserving methods that integrate the essence of traditional Chinese martial arts and Qigong. Through constant learning, Andy endeavors to be accomplished with both the pen and the sword.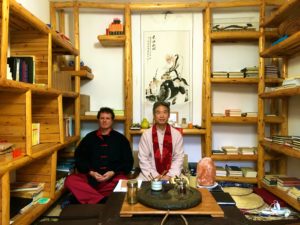 Master Hu is the revered philosophy teacher on Wudangshan. Terry Hodgkinson Shifu has studied the Yijing (I Ching) for a great many years and has been able to advance his studies with Master Hu each year.
Master Hu's wisdom comes from a great many years of Taoist and Yijing (I Ching) study. Master Hu is the long time teacher for many of the martial arts students and all the instructors at the school Terry Hodgkinson Shifu trains at each year on Wudanghshan.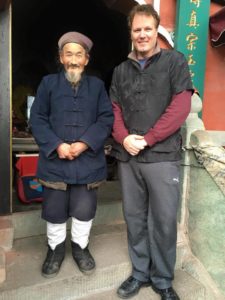 Master Jia is a jovial Taoist hermit who lives in a cave on Wudnagshan (mountain). Each year Terry visits and spends time learning from the wisdom he has gained in his quest to isolate himself from main society and seek the deeper truths and meaning of life. It's not often you can spend significant time, with a wise old Chinese Taoist master who lives in the clouds, high up in a mountain cave.
Wudangshan Master 
Master demonstrating his skill on Wudangshan (Mountain), China
Terry Hodgkinson Shifu
At the top on Wudangshan (Mountain), China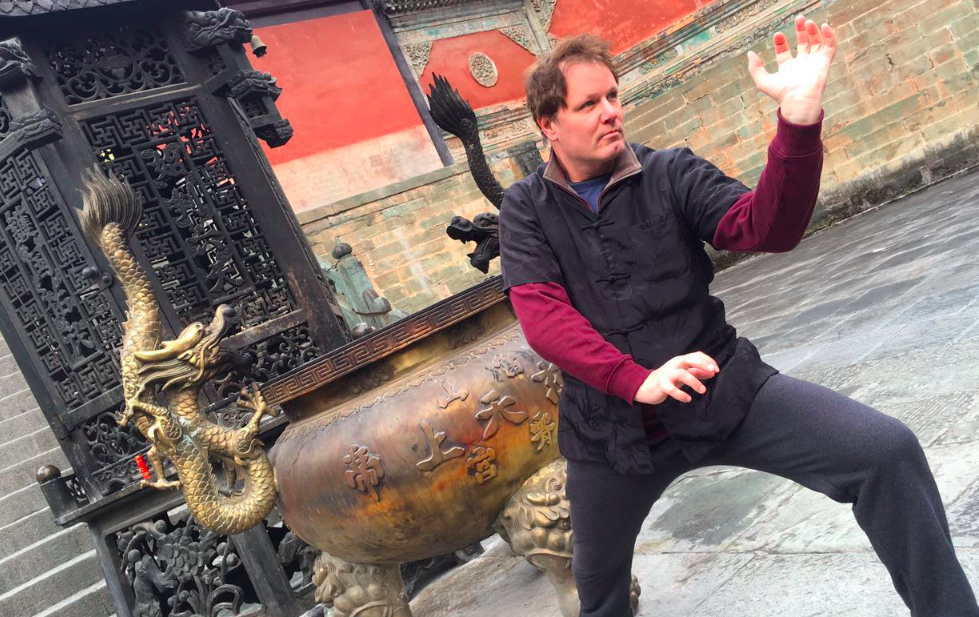 Training Kung Fu in Wudang, China 
I love training at the different Taoist temples on Wudang. This temple is called the Purple Heaven Palace. 
Shifu and Master Lay
Learning from Master Zhang Lei, Lay on Wudangshan (Mountain), China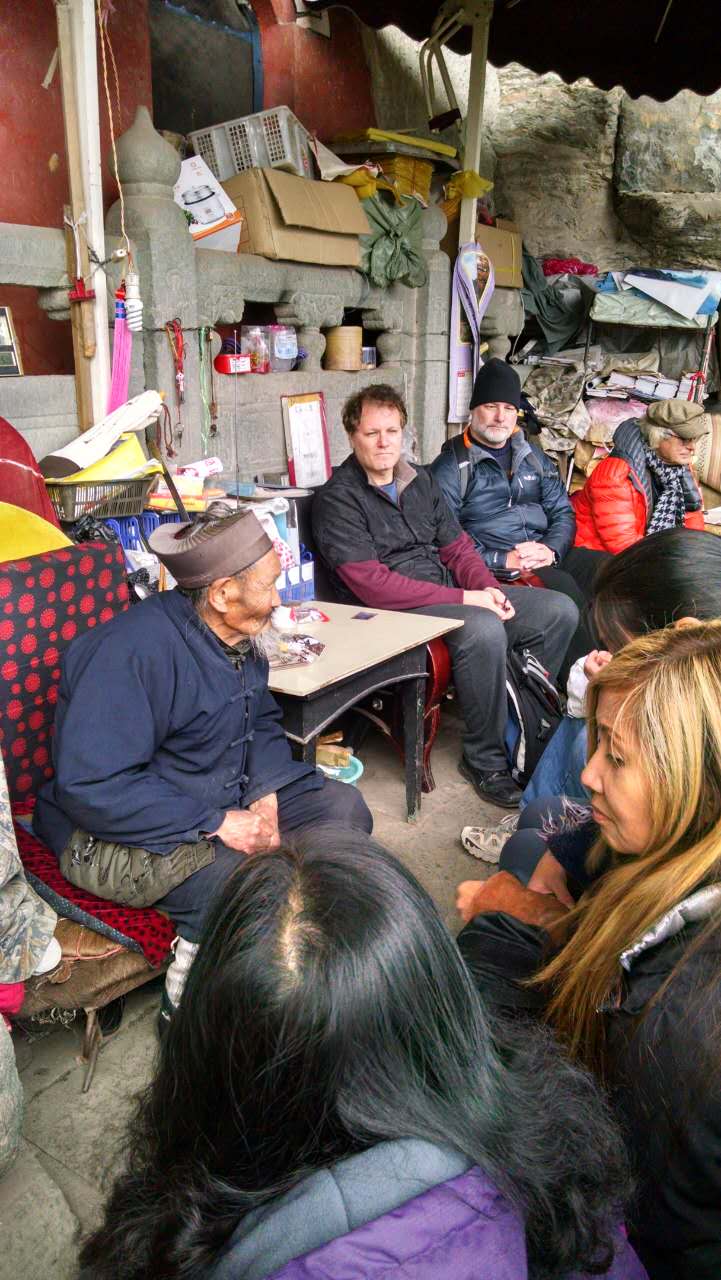 Taoist Hermit Master Jia
Master Jia is a Taoist Hermit sage who live in a cave on Wudang Mountain. Here me and the students I brought to Wudang mountain are lucky to chat with him.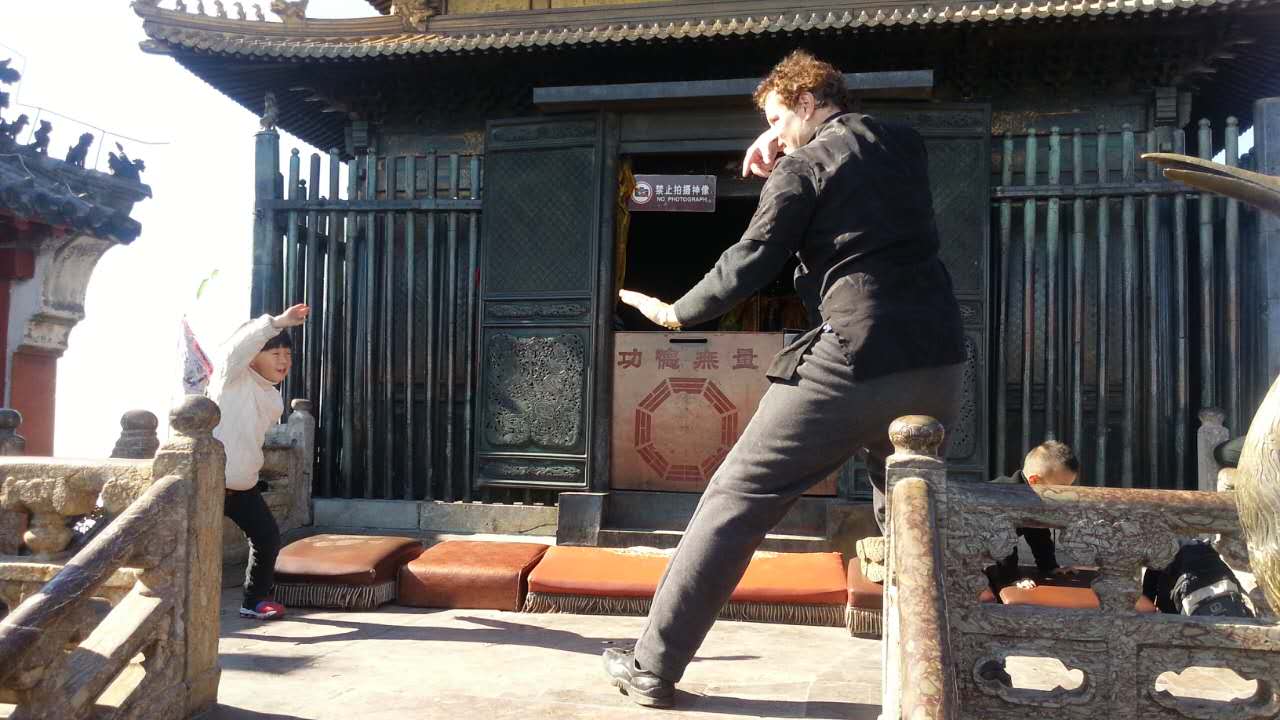 Epic Dual at the Top of Wudang Mountain 
Ever As I climbed to the top of  Wudang mountain where the famous Golden Peak temple is, I was challenged to a dual of epic proportions. The little boy won! 🙂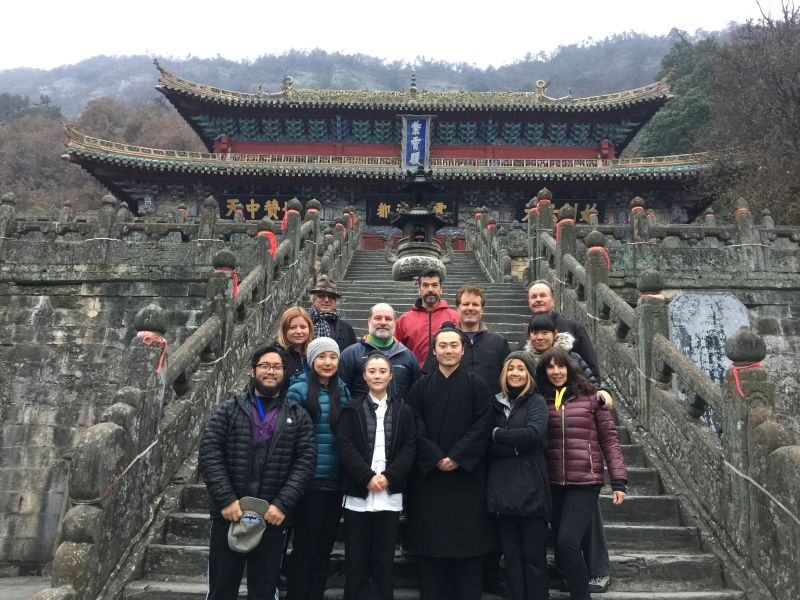 Terry Hodgkinson Shifu and Sifus' with training group on Wudangshan
Students I took to Wudang Mountain for training with our Kung Fu teachers. Check out future retreats on www.TaoJourneys.com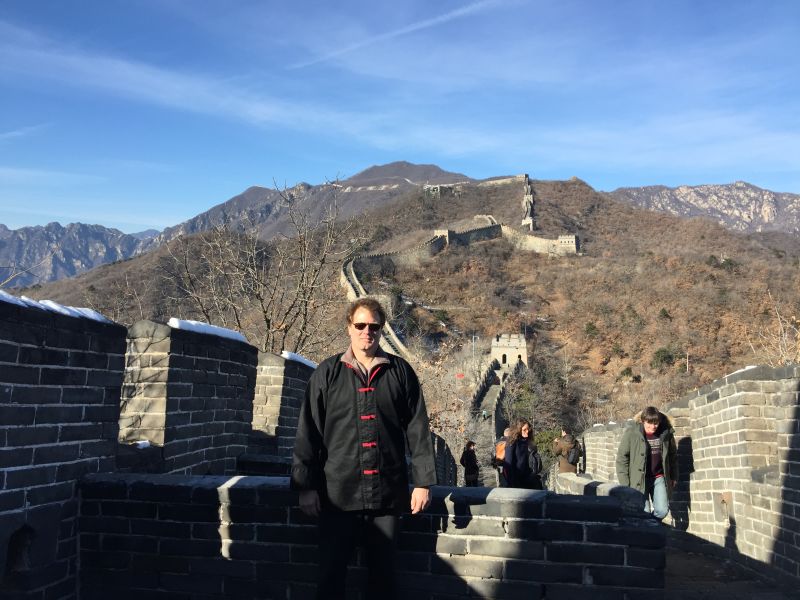 Terry Hodgkinson Shifu at The Great Wall 
 December 2015
Master Hu
Learning from a great sage of the Yijing (I Ching) on Wudangshan (Mountain), China
Grandmaster of Gung Fu and My Friend
With one of the oldest, wise masters on Wudangshan (Mountain), China
Master Hu
Learning from a great sage of the Yijing (I Ching) on Wudangshan (Mountain), China
Terry Hodgkinson Shfiu
Training on the Great Wall of China
Zhang Chi Shifu
Wudangshan (Mountain), China
Zhang Chi Shifu
Terry Hodgkinson's Shifu when he was a kid and training
Zhang Chi Shifu
With his Shifu on Wudangshan (Mountain), China
Wudangshan Purple Heaven Temple
Training on Wudangshan (Mountain), China
Terry Hodgkinson Shifu
Training  on Wudangshan (Mountain), China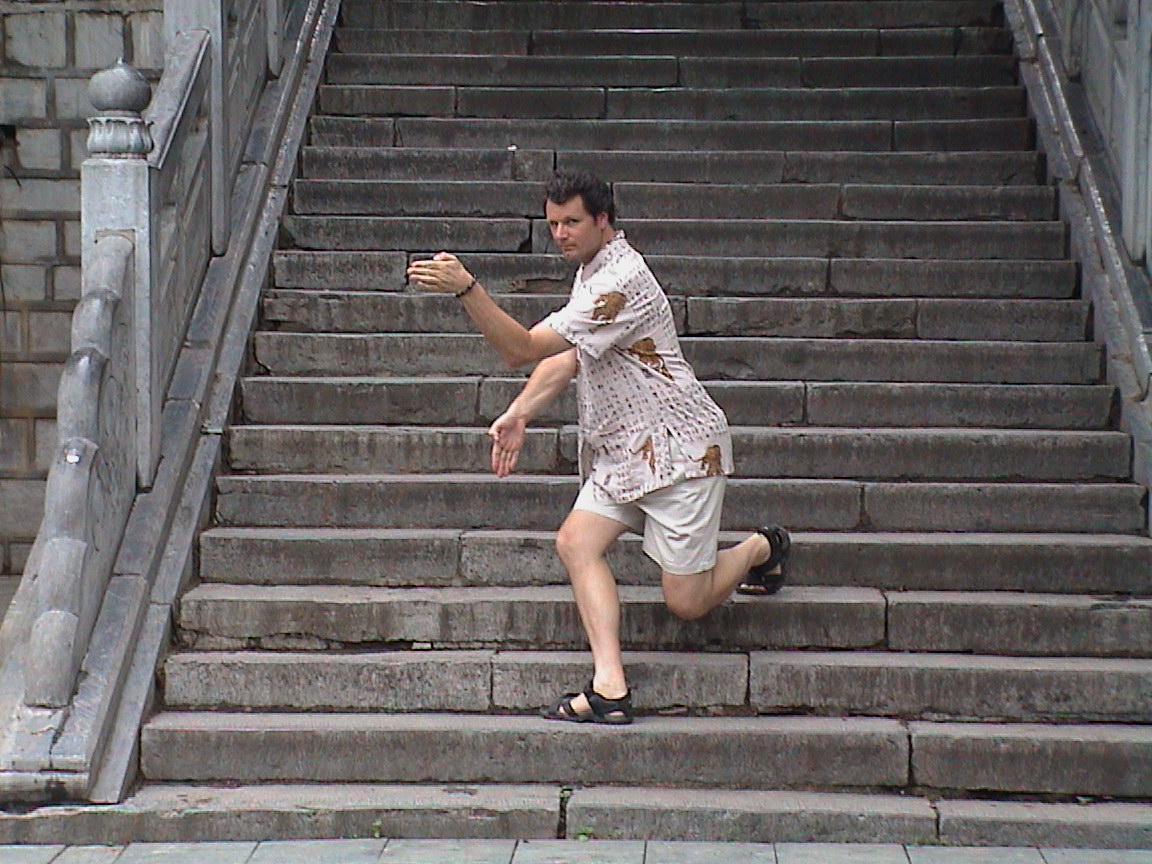 Terry Hodgkinson Shifu at Shaolin Temple, China
Practicing down the stairs inside the legendary Shaolin Temple in China